Today is, in a word, totally disgusting-- oh, snap! So disgusting it needs two words! Anyway, it's hot. It's incredibly humid. And there have been threats of severe thunderstorms all day, which, somehow, are not predicted to cool things down much at all. I often face a rather stubborn headwind on one stretch of my commute to work; today, it was just as stubborn except it was also BURNING HOT. Ugh. I ended up scrapping my after-work plans to conduct both business and pleasure excursions around town due to the aforementioned disgustingness and also a vague fear of being struck by lightning on my steel bicycle (Question: how valid is this fear?), and instead, I rushed home to guiltily turn on my window a/c, take off my pants, and eat too much of a $15 block of torrone.
It's hard to remember just how gorgeous it was only a few days ago on Friday: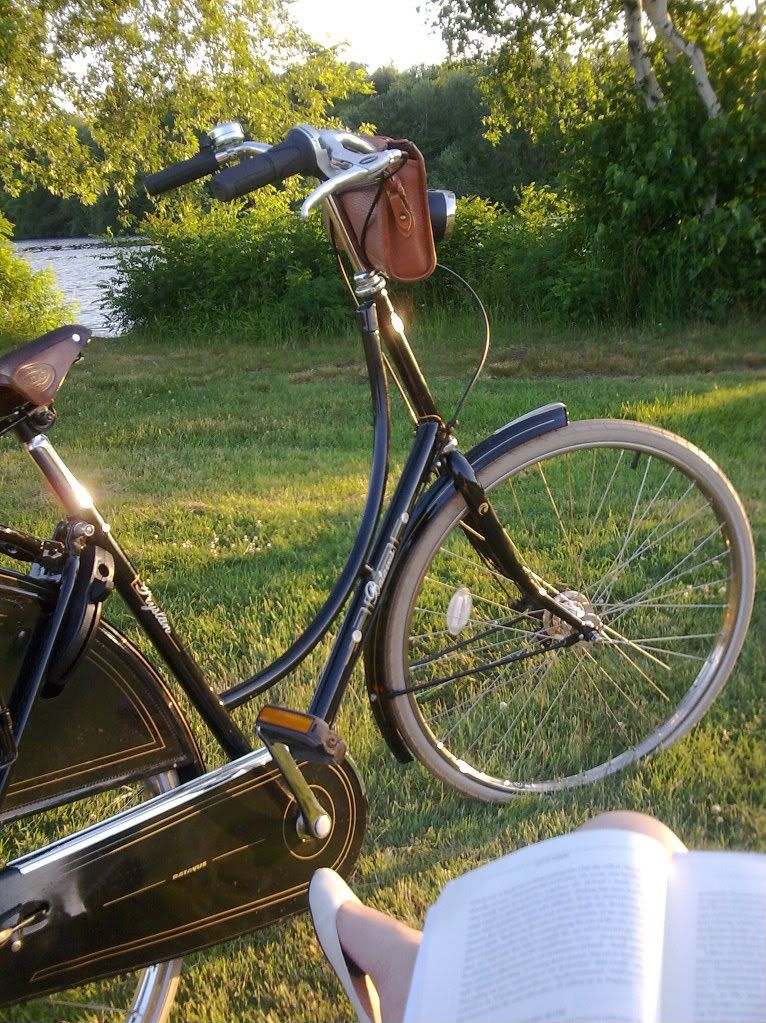 Perfect weather, the gently sinking sun, the river, a book, and a bicycle. I
will
have it again! Just not today.