These things are bound to happen. You go from ignorance and a lack of comprehension to gathering knowledge and developing a sense of perception and discrimination. You start to see things that would have escaped your notice in the past. Sometimes these things bring you joy... and sometimes they bring you pain.
I've never been much of a fan of "beach cruiser" style bikes. Still, coming home the other day, I was drawn over to this display in front of a
local bike shop
that I never visit (not a Frida kind of place):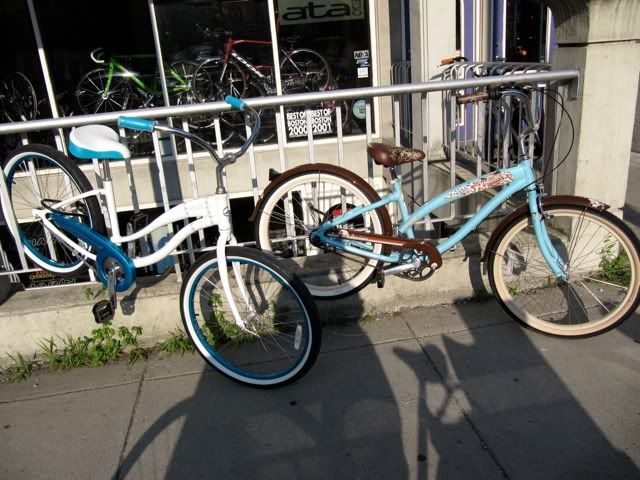 So beachy, so cruisery; but colorful and clearly eye-catching, and I can see how people would be attracted to them. Before I started really looking at bicycles, I would have simply chalked them up as not my style and moved on. But now-- and especially after reading
certain blogs
-- all I can see is this:
ew!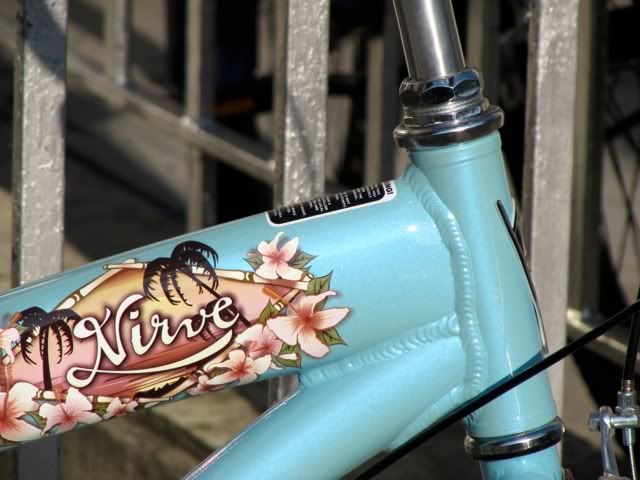 gross!!
eww!!!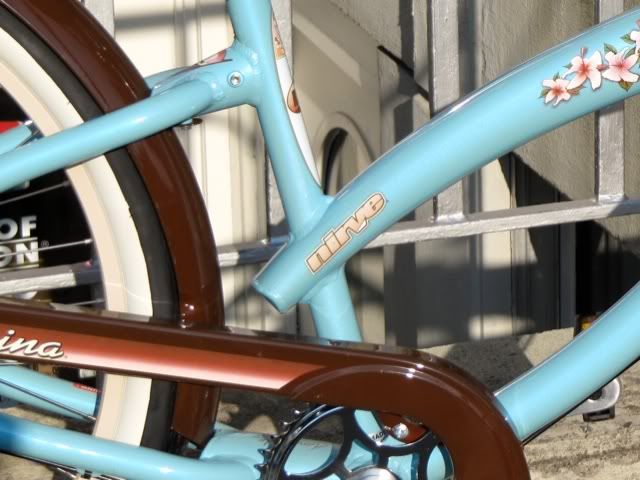 what the holy hell is going on here??!!!!
I hope none of the employees was watching me while I was photographing, because I know I was grimacing heavily and making audible gagging sounds the entire time (with a rising pitch of hysteria as I saw more of the... details). I know these things won't bother a lot of people, who might just see the flowers and the plaid and think "cute bike!"; and like I said, I probably wouldn't have paid attention earlier---- okay, except for the bizarre and horrible termination of the top tube on the blue bike (Seriously, what the eff is that? That entire area is just a cluster fuck). They're still bicycles, they'll still make someone happy, and there are many far worse things existing in this world. Right? And it's nice that a "
hard core
" bike shop is making an effort to carry styles for a different kind of rider.
I just need to remind myself of all of the beautiful and interesting bicycles I'm seeing for the first time. And breathe.